Back to Home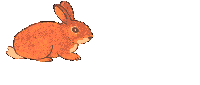 ---
Spring Is Here
By Brian L. grade 1
Spring is lots of fun.
In spring, flowers grow and leaves grow too.
Come now, I know why people love spring!
It is because it is not too cold or hot
That is why people think spring is nice.
---
Spring Is Here
By Brittany T. grade 1
Spring is here,
It's nice and warm,
The birds are chirping
And singing a song.

---
Spring Is Here
By Jessica J. grade 1
Blooming flowers
Big flowers
Soft, round, tulip flowers
Don't forget violet flowers
But most of all
I like red flowers!

---
Spring Is Here
By Ricky P. grade 1
Blooming flowers
Spring is Spring
That's why
Spring is Spring

If you like Spring
Call me cause
I like Spring too.
---
Spring Is Here
By Caitlin S. grade 2
It is Spring
In the Spring I see flowers frolicking
Side to side they rock in shock
To see a girl picking flowers

They think she will pick them up
Time to sprout
Up to the sunflowers
Little birds peep, peep
While they wait for their mom
To bring them a worm
This is Spring.
---
Spring Is Here
By Ashley H. grade 2
It is Spring
Spring is finally here
I've been waiting all year
I will play in the green grass that is growing
I will see the leaves that are blooming on the trees
And the small pink flowers and the tall purple flowers
Some of the flowers are still growing and blooming

I hear the babies that are crying
I smell the flowers and see the blue sky everywhere
I see the birds coming back from warm weather
I can tell that
SPRING IS HERE!
---
Spring Is Here
By Mike F. grade 2
Once there was a flower called Rui. It was the middle of winter. One day he went out to find spring but he did not find it. One month later spring came. He said, "I want to go on an adventure." He went to Florida. He met some friends there but they said they wanted to go home because it was too hot. Rui said he just got there. Rui had an idea. He said, "We can get cooled off in the pool." Everybody cheered. They stayed the whole spring.

---

Spring Is Here

By Krystin M. grade 3


S pring is here
P anting all the way
R unning and jumping
I ncredibly fast
N ever stopping
G asping for air.

I t was doing everything it could
S hining it's rays through my window.

H e was doing 90 miles per hour in his car
E ven the top was down
R un! Run! Run!
E veryone shouted, "Spring is Here!!!"


---

Spring Is Here

By Laura P. grade 3


Staey was sitting by the window, thinking about Spring. When it was Spring she could play on the playground and most importantly, it was her birthday on April 28th. She was excited to celebrate it and wanted to have a grand party with all her friends. The longer the Spring took to arrive the more impatient she grew for her birthday.

Stacey was a girl who was very lonely during the winter because she wouldn't go outside in the cold to play with the other kids in her neighborhood. She never wanted the Winter to last long like the other children did.

One day Stacey was so bored she decided to make a banner that said, "Spring is Here." Stacey hoped if she hung it upside on the porch Spring would hurry up and arrive. She was proud of her banner and didn't care what the children on the street thought. They would thank her as soon as the sun's rays melted all the snow and they were able to ride their bikes again.

During that night there was a terrible storm. Stacey's family made sure the house was secure for the wind and rain. They pulled out all the candles in the house just as the power went out. Stacey wasn't sure if Spring was ever going to come. She was worried about her banner blowing away but her Mom would not allow her to go outside in the storm to take it down. That night she tossed and turned in bed for hours until she finally fell asleep.

The next day, Stacey woke up to the sun shining on her face through her bedroom window. She hopped out of bed and went to check her banner. It was still hanging on the porch. The birds were chirping and all the snow had melted. Spring was finally here and Stacey knew it was all because of her. That Spring seemed to last forever and Stacey didn't mind one bit.

---

Spring Is Here

By Zachary R. grade 3




Spring is here
Winters there.
Spring is here
It's everywhere

Kids are making
Big Igloos!
I'm, just kidding
April fools!

Spring is here,
Summer is coming.
Spring is here,
Children are running.

All my neighbors are
in their pools.
Hey, the temperatures
are pretty cool.


---

Spring Is Here

By Chad C. grade 4




Spring is here
Spring is here
Doesn't anybody want to give a cheer?
Now it's time to play
And you can do it everyday
St. Patrick's Day is never in May
It's time to play, hurrah!
My birthday is not today
But someday.


---

Spring Is Here

By Owen H. grade 4




When the birds are singing their happy song,
Then we know it won't be long.

The butterflies fly from flower to flower,
The fluffy white clouds bring a little sunshower.

The baby lambs learn to walk,
Children are drawing a hopscotch in chalk.

The animals awaken from their slumber,
We plant our seeds: tomatoe and cucumber.

The leaves are turning a bright green,
Everybody helps to make the earth clean.

Spring is full of nice surprises,
We love it when the temperature rises!

Spring is here!

---

Spring Is Here

By Nichole P. grade 4




Spring is here the flowers are growing.
The birds are back in the trees.
The leaves will be back and so will the t-shirts.
Because it's getting hotter.
Kids are going out again because it isn't snowing.
Horray, Spring is here.
The flowers are growing!

---

Spring Is Here

By Alexandra L. grade 4




Spring is here
The winter is gone
It gets warmer
as the year goes on.

It's time for shortsleeves
and shorts too,
There's lots of outside
things to do.

The school year is soon to end
People open pools for swimming
All these things are happening
For the spring is now beginning.
The flowers are growing!



Back to Table of Contents




---