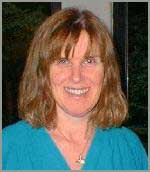 Our Teacher
Hi! My name is Susan Silverman, and I teach second grade in The Comsewogue School District Long Island, New York. I have been a teacher for twenty-six years. My hobbies are traveling to exotic destinations, scuba diving, hiking in beautiful places and ecology. While traveling I take slides that are used in my teaching units. You can read about some of these units in my journal. The crafts made by indigenous people are displayed in my multicultural classroom. I hope to instill in my students a love and respect for our planet and its inhabitants. I think I have the most adorable children in my class. See for yourself!
Last fall we were very fortunate to have a student teacher with us. Please let me introduce you to June Scully, our former student teacher, and to Mrs. Fortunoff, our principal.
I hope you enjoy our Web site. Before you leave you may want to visit some of my favorite places on the Web. Thank you for coming, and please visit again.

---

susansilverman@yahoo.com
Best experienced with

Click here to start.