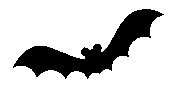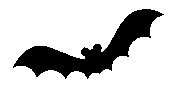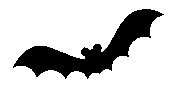 Stellaluna's Friends
About This Project
Objectives:
Develop research skills in young children
Showcase student work on the World Wide Web
Learn facts about bats and dispel myths
Enhance reading and writing skills
Appreciate bats and their importance in our world
Learn about different bats by visiting the pages of participants
Participate in an online collaborative project
Recommended For Students:

Grades 1-3
Summary:
Every participating class will research a bat in their environment. If there are no bats in their area, the class may choose a bat that they would like to study. Students will write reports, draw pictures, poems, and stories about bats. The work will be published on a separate webpage for each class. Work will be submitted by e-mail and illustrations may be transfered electronically or snail mailed to be scanned. The class URL or e-mail address will be posted on the page.
Stellaluna's Friends
http://www.kids-learn.org/stellaluna/
Date:

All materials are due by March 31, 1998. The site will be up around April 15 and will remain posted for the entire school year.
Number of Participants:

There will be a separate page for twenty-five participating classes. There will be one page per school on this site. A few classes may collaborate on this project.
Evaluation:
Participants and visitors will be invited to send their feedback about this project to be posted on the site.
Project Coordinator:

Susan Silverman
susansilverman@yahoo.com
Clinton Avenue Elementary School
Port Jefferson Station
New York, 11776
516-474-8150


How to register:

Please provide the following information
Bat Research Online Activities